---
Check the WBA -- There is a lot there...
https://www.youtube.com/watch?v=7J7nDH5oPn4&t=6s

________________________

Summer PE/Health and Spanish 1, Spanish 2, and Spanish 1/2 Combo Information can be found >>> HERE <<<________________________
The Summer 2019 TPOE Marching Band Schedule
is HERE ... along w/ 8th Grade Info.
If you missed the show reveal, there's no time like the PRESENT.Please get those MB Deposits in soon -- Before the end of April.
________________________
Click on the Schedules & then Monthly Calendar Links Above to be taken shown our Spring Calendar Events.
Congratulations to our #TPOE24 Colorguard!

Emily Adams, Karli Beck, Caroline Chiappetta, Mia Clark, Avery Freeman, Saniyya Fulton, Chyna Guinn, Hannaniah Hall, Jazmyn Hardeman, Taylor Horton, Emelia Jenkins, Brooke Johnson, Morgan Johnson, Mallory Jordan, Donnie Kirkpatrick, Marie McBride, Alex McCann, Cadence McGuire, Maria Palmer, Mackenzie Spicer, Mytie Still, Abby Sugg, Lillian Tate, Emilee Walker, Keturah Washington
Emily Wright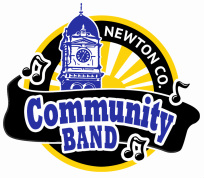 ATTENTION All Band Alumni!
Please consider playing with the Newton County Community Band this fall and in the future... ALL TPOE Alumni & Parents are welcome as are alumni from other schools and organizations!Practice is on Mondays, 7:00 - 9:00 pm at the EHS Band Room!
---
---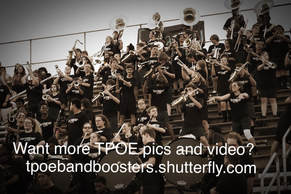 Please remember, you can always share YOUR band photos on the TPOE Band Boosters' Shutterfly account. We love all TPOE band pics! Go to tpoebandboosters.shutterfly.com and post to the appropriate album!
---